Chickadee-dee-dee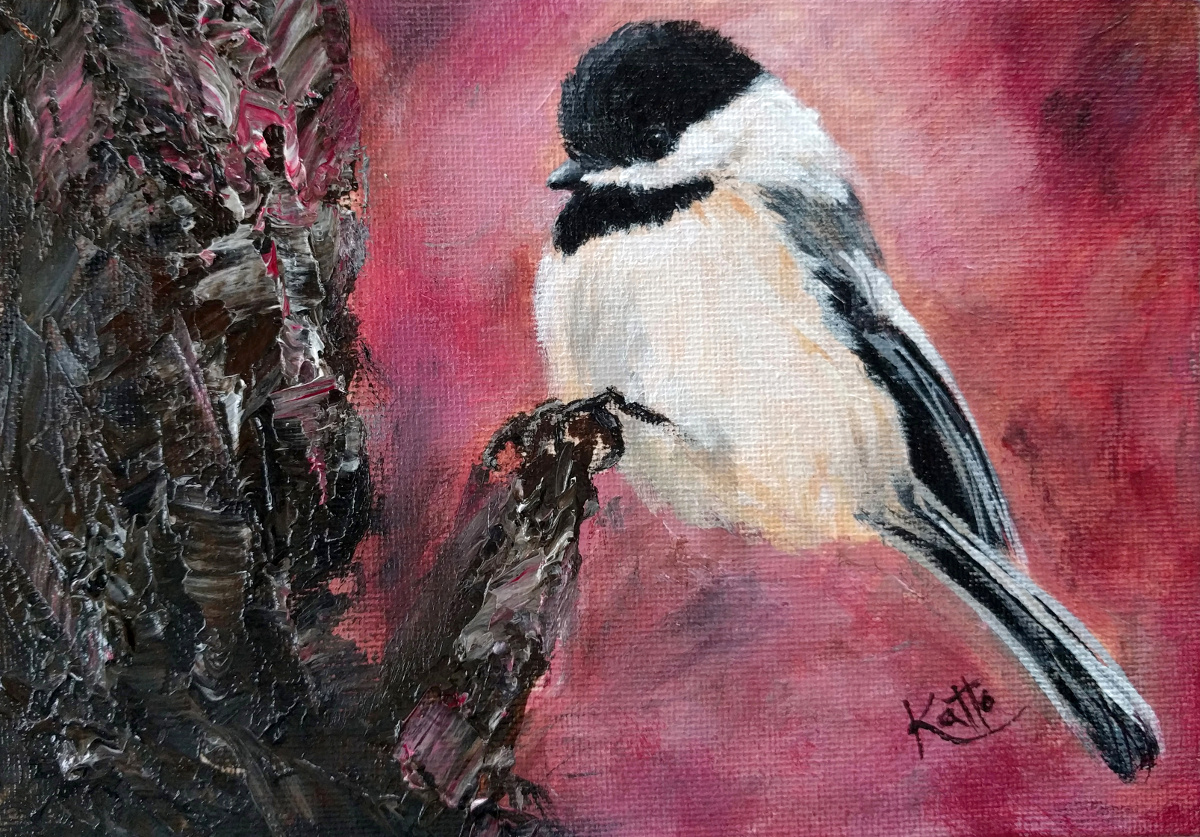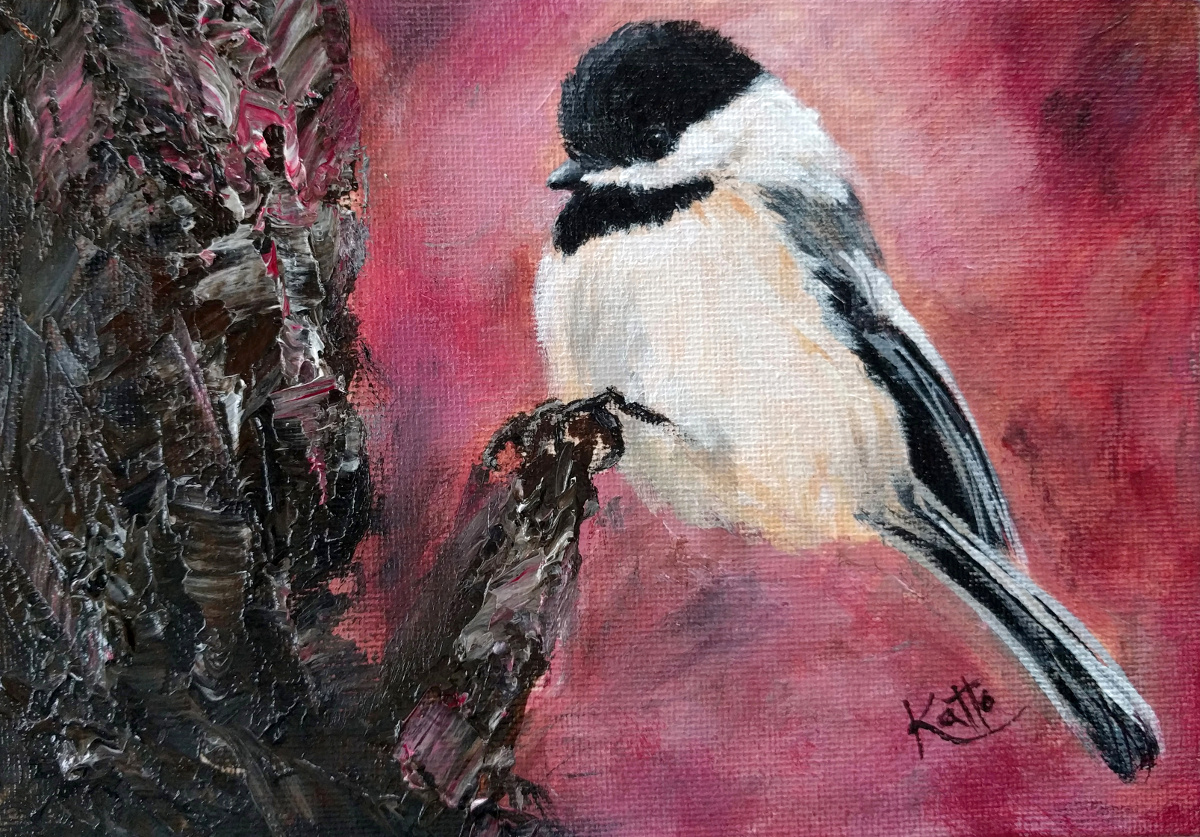 Chickadee-dee-dee
Chickadee-Dee-Dee is a painting of a black-capped chickadee and the first of my little paintings of small birds collection. Chickadees have so much personnality for such little birds! They are really fun to watch and to feed and I just love their energy. Acrylics on canvas board, 5" x 7". Original art available.
----------
Art card, 5" x 7", blank inside (with envelope).
$5.00 CAD
----------
Original art, acrylics on canvas board, 5" x 7".
Unframed.
$75.00 CAD
----------